Manchester–Boston Regional Airport
(MHT)
Manchester, NH, United States
Official website+1 603-624-6539
IATA CodeMHT
ICAO CodeKMHT
FAA CodeMHT
Coordinates42°55′57″N 071°26′08″W
Time ZoneGMT -5:00
The Manchester–Boston Regional Airport (MHT) is located in the city of Manchester, New Hampshire, and is the busiest airport in the state. The airport is situated on 1,200 acres (490 ha) of land and has two runways. The airport is a regional hub for Delta Air Lines and American Airlines, and also offers service to several other airlines.
The Manchester–Boston Regional Airport began as a small airfield in the 1920s. The first passenger service was provided by American Airways in 1930. The airport was expanded in the 1940s, and a new terminal building was constructed in the 1950s. MHT underwent further expansion in the 1970s, and a new midfield terminal was built in the 1980s. The airport has undergone several renovations and expansion projects in recent years, and is currently in the process of expanding its main runway.
The Manchester–Boston Regional Airport offers a variety of services and facilities for passengers. The airport has a wide variety of shops and restaurants, as well as a business center and conference facilities. The airport also offers a variety of ground transportation options, including taxi, bus, and rental car services.
The Manchester–Boston Regional Airport (MHT) is served by a variety of airlines, including Delta Air Lines, American Airlines, United Airlines, Southwest Airlines, and JetBlue Airways. The airport offers non-stop service to a number of domestic and international destinations.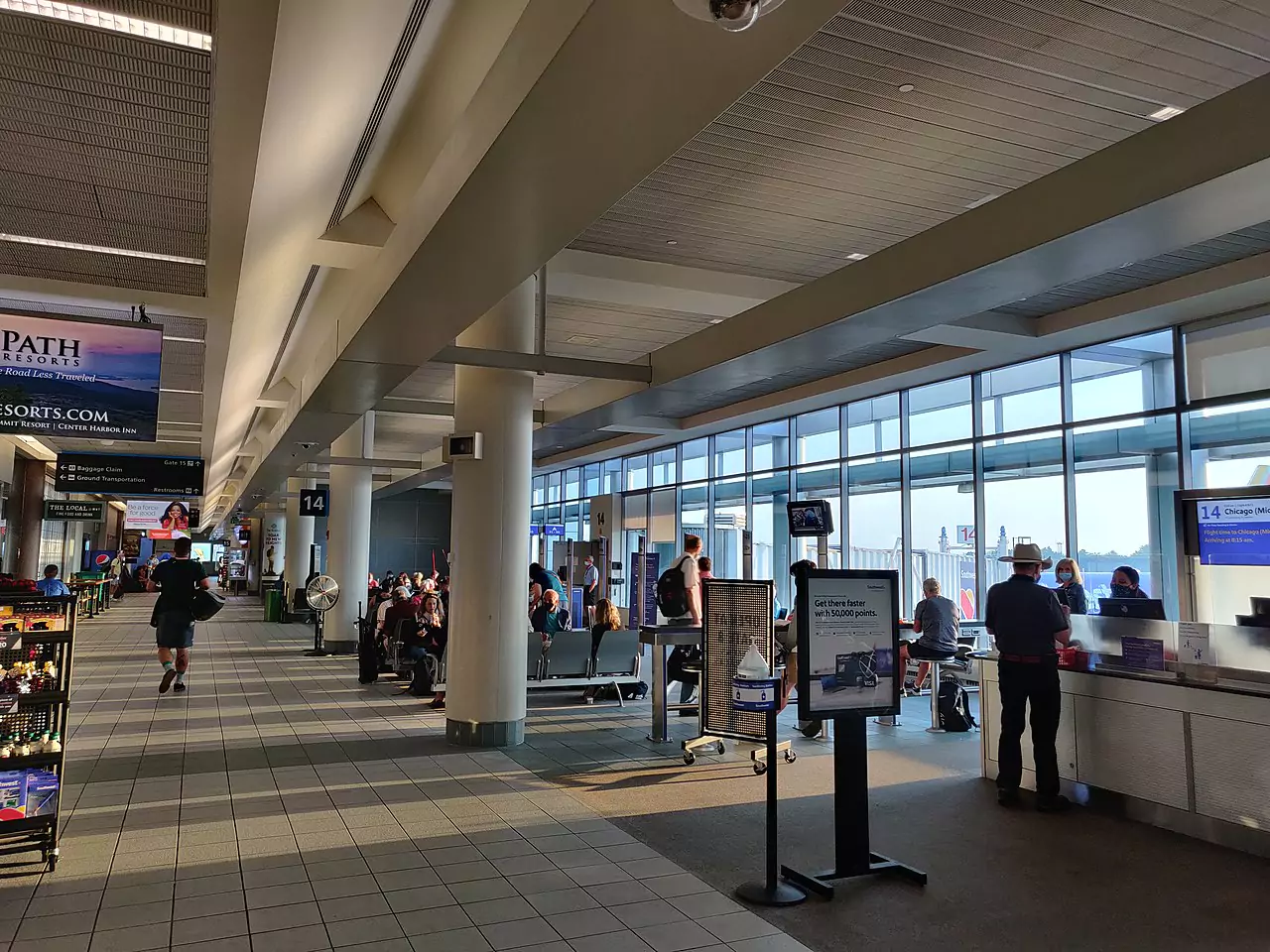 Weather
fri

09/15
sat

09/16
sun

09/17
mon

09/18
tue

09/19
Hotels near Manchester
More Airports in New Hampshire