OHare International Airport
(ORD)
Chicago, IL, United States
Official website+1 800-832-6352
IATA CodeORD
ICAO CodeKORD
FAA CodeORD
Coordinates41°58′43″N 87°54′17″W
Time ZoneGMT -6:00
As the busiest airport in the Midwest, O'Hare International Airport is a major hub for both domestic and international travel. Located on the northwest side of Chicago, O'Hare is known for its efficiency and extensive flight options.
In 2019, O'Hare served more than 78 million passengers, making it the fourth busiest airport in the United States. The airport offers non-stop service to 235 destinations in North America, South America, Europe, Asia, and Africa.
O'Hare is a hub for both United Airlines and American Airlines. United operates a large international terminal at O'Hare, and the airline offers non-stop service to dozens of international destinations. American Airlines also has a significant presence at O'Hare and offers non-stop flights to many domestic and international destinations.
In addition to the two main airlines, O'Hare is served by numerous other airlines, including Delta, Southwest, and JetBlue. With so many flight options, O'Hare is a convenient airport for travelers looking to fly to various destinations.
O'Hare is also known for its efficient operation. The airport has implemented a number of measures to reduce delays and keep flights on schedule. These measures have helped O'Hare earn the title of "most on-time airport" in recent years.
If you're looking for a convenient, efficient airport with a wide variety of flight options, O'Hare International Airport is a perfect choice.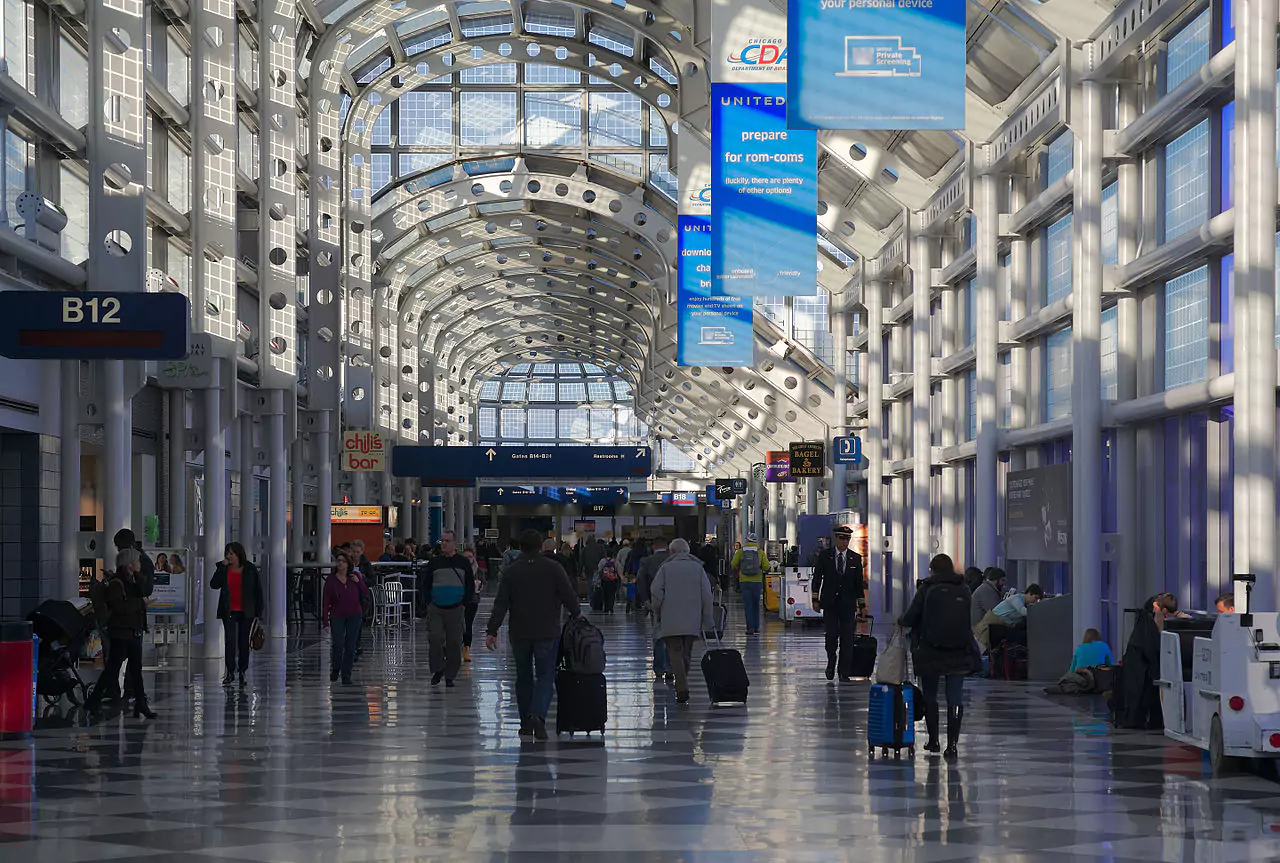 Weather
sun

09/24
mon

09/25
tue

09/26
wed

09/27
thu

09/28
More Airports in Illinois