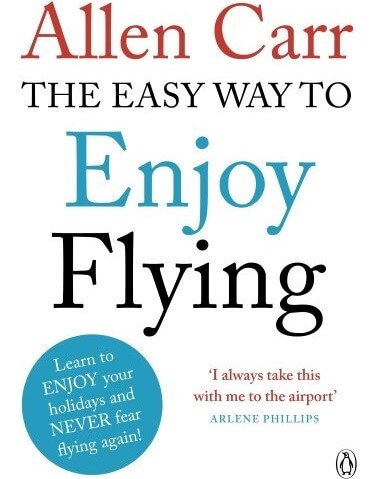 The Easy Way to Enjoy Flying
$21.75
BUY BOOK
FORMAT
Paperback | 192 pages
DIMENSIONS
129 x 198 x 12mm | 138g
PUBLICATION DATE
06 Jun 2013
PUBLISHER
Penguin Books Ltd
DESCRIPTION:
Traveling can be one of the most stressful experiences for some people- Fear of flying has stopped many people from traveling, but Allen Carr is on a mission to change that. His internationally bestselling book The Easy Way to Stop Smoking has sold over 16 million copies worldwide and helped millions of smokers break their addiction. Now, he's tackling the #1 fear of flyers: what it's like to fly.
The Easy Way to Enjoy Fly is a simple and light-hearted guide to practical, easy-to-follow steps for overcoming your fear of flying. It is based on the worldwide bestselling book by Allen Carr and has been endorsed by the likes of Sir Richard Branson and Virgin Atlantic.
Whether you're a nervous flyer or a seasoned one, this book will help you to feel calm and confident in flight. With step-by-step guidance and practical tips, it's never been easier to make your flights enjoyable for all passengers. Learn how to relax, deal with airport anxiety, make your flight as comfortable as possible, and be polite on the plane. This book dismantles our most common flying fears, takes apart misleading media scare stories and gives you a new perspective on safety.
ABOUT THE AUTHOR:
Allen Carr is a world-renowned hypnotherapist, who quit his job as a branch manager in the UK's second-largest bank to become a full-time writer and lecturer on how to stop smoking.
Carr is the author of "The Easy Way to Stop Smoking" which has sold more than 10 million copies worldwide. His book was one of Britain's best-selling books of the 1980s and was published in over 90 countries. It is estimated that he has helped more than 20 million people worldwide give up smoking.
RELATED BOOKS