My Fear of Flying Is Finally A Thing of The Past! – Gordon Huffman Personal Story
My name is Gordon Huffman and I proud to share my SOAR program experience with you- thefearofflying.com readers. 
If you're currently suffering from aviophobia, a condition where one fears flying, then you've reached the right place. Believe me, I've been down that road before, and I know how big of a toll it can take on your life. However, there is still hope, and I'd like to share that exact hope with you, which has managed to completely turn my life around. It would be a pity if you don't adopt this method as well!
I had a fear of flying ever since I could remember. Not only was this something that would stop my progression in life in terms of career and relationships, but it was also an embarrassment. After all, what kind of man doesn't have the guts to fly? Me, I guess! Every single time I would have a flight plan, the only way I could go by boarding the plane was by the use of a sleeping pill, diazepam, or spending the entire flight in hysterical tears. When it was extremely bad, It would involve the combination of all three! I remember talking with a friend and expressing my fear of never being able to expand my business to an international level. That friend of mine, who turned out to be my savior, introduced me to the SOAR Program. Ever since my life has never been the same.
Making the Change with the SOAR program
After finally deciding that it's time to battle my fear of flying phobia and get rid of it once and for all, I searched for the SOAR Program, as recommended by my friend, and gave it a try. After purchasing the product, I received a program in a multimedia format. This included a stream version, which was very helpful when on the road. It also had a downloads manual, which is what I read during my free time off work. The cherry on the cake for me was the 30-minute session with Captain Tom Bunn, which was so useful and helpful!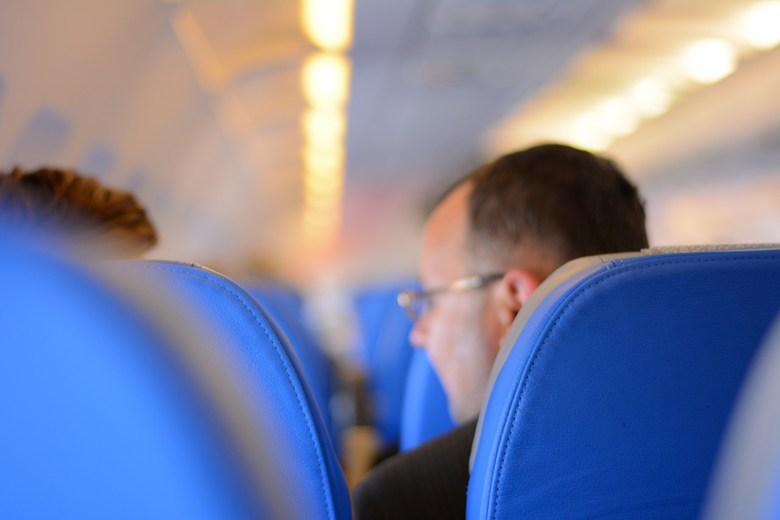 What I loved about the SOAR program was it gave a strong emphasis on learning to overcome fear, anxiety, and even gain the trust in the plane and its staff members. This proved to be the best way to overcome my fears of flying! Ever since I've implemented all of the methods and techniques provided by this program, I have not just overcome my fear of flying, but now even look forward to boarding a plane. If you would have told me I'd love flying a few months ago, I'd think you were crazy!
This course has truly given me the necessary tools to overcome my fears and provided me with reliable and tangible techniques & methods to ensure every single fly is an enjoyable and positive experience. Ever since I've used the SOAR Program, I've managed to fly interstate & internationally by myself numerous times, and have expanded my business to an entirely new level.
My Gratitude
I really can't say thank you enough to Captain Tom Bunn and the entire team at The SOAR Program. These people managed to turn my life around, which is something I will always be thankful to them for! Anybody who is suffering from flying phobia should try this program out. You have very little to lose, and an entire life to gain!
Read more about the SOAR program