Cincinnati Municipal Lunken Airport
(LUK)
Cincinnati, OH, United States
Official website+1 513-352-6340
IATA CodeLUK
ICAO CodeKLUK
FAA CodeLUK
Coordinates39°06′12″N 084°25′07″W
Time ZoneGMT -5:00
Cincinnati Municipal Lunken Airport (IATA: LUK, ICAO: KLUK, FAA LID: LUK) is a public airport in Cincinnati, Ohio. It is owned by the City of Cincinnati and managed by the Cincinnati Airport Authority. The airport is located in the Cincinnati neighborhood of Linwood, five miles (8 km) east of downtown.
Lunken Airport is the oldest municipal airport still in operation in the United States, having opened in 1926. It was named after Cincinnati mayor Charles P.Lunken, who was instrumental in its development.
The airport covers 1,056 acres (429 ha) and has two asphalt runways: 10/28 is 7,001 by 150 feet (2,134 x 46 m) and 18/36 is 5,503 by 150 feet (1,678 x 46 m). In the year ending December 31, 2019 the airport had 66,596 aircraft operations, an average of 182 per day: 61% general aviation, 25% air taxi, 11% military, and 3% scheduled commercial. 269 aircraft were then based at this airport: 55% single-engine, 26% multi-engine, 12% jet, and 7% helicopter.
Lunken Airport offers a full range of aviation services, including scheduled commercial flights, general aviation, air charter, flight training, air cargo, and more. The airport is also home to the Ohio Aviation Association, the state's largest aviation trade association.
Lunken Airport is a great asset to the City of Cincinnati. It provides many jobs and economic opportunities, while also serving as a gateway to the world.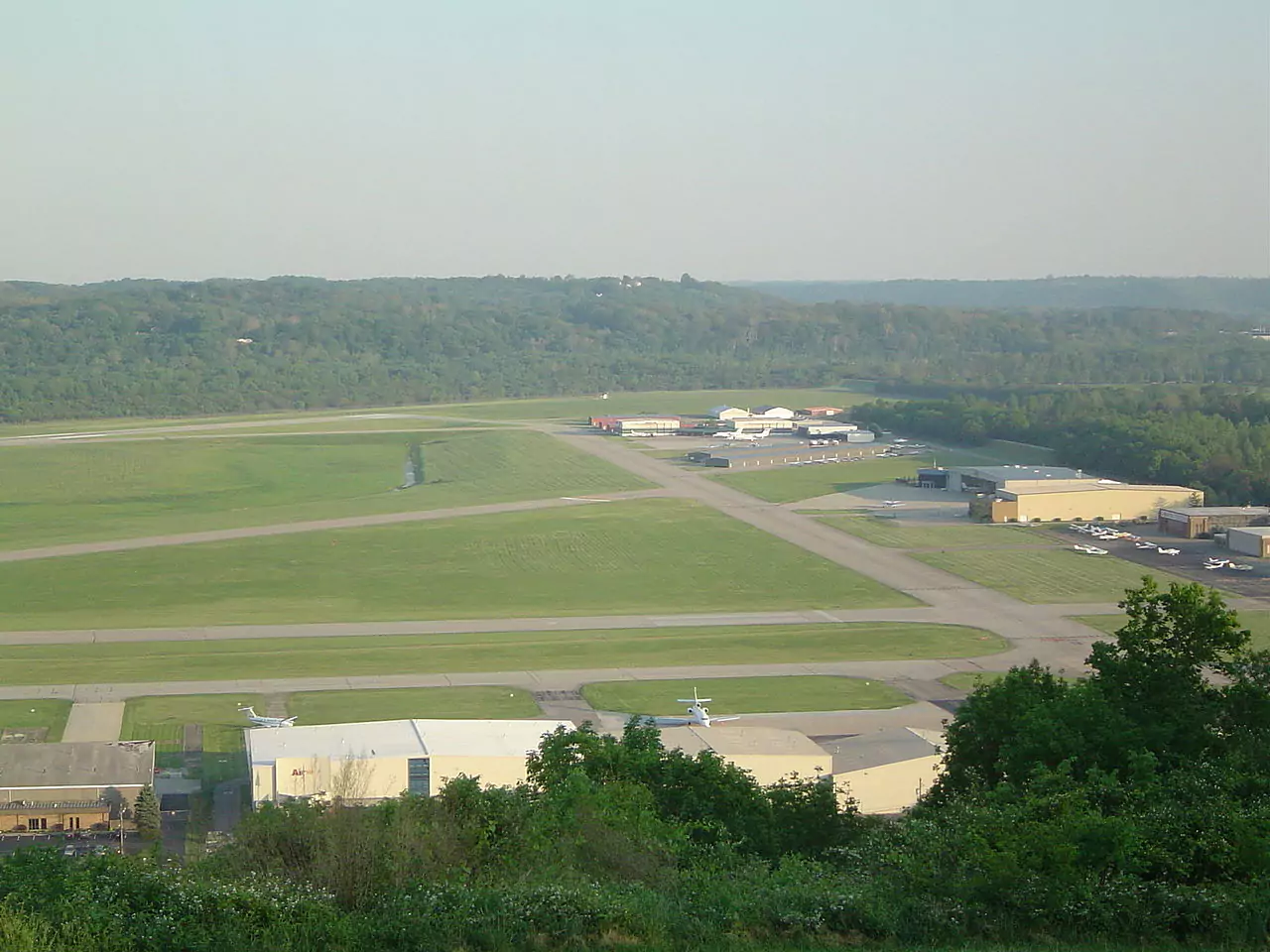 Weather
sun

09/24
mon

09/25
tue

09/26
wed

09/27
thu

09/28
Hotels near Cincinnati
More Airports in Ohio