John F. Kennedy International Airport
(JFK)
New York, NY, United States
Official website+1 718-244-4444
IATA CodeJFK
ICAO CodeKJFK
FAA CodeJFK
Coordinates40°38′23″N 073°46′44″W
Time ZoneGMT -5:00
John F. Kennedy International Airport (IATA: JFK, ICAO: KJFK, FAA LID: JFK), commonly referred to as JFK Airport, JFK International Airport, New York JFK Airport, JFK New York Airport, or simply JFK, is a major international airport located in Queens, New York. It serves as the primary airport for the New York City metropolitan area. More than sixty million passengers pass through JFK Airport every year, making it the busiest airport in the United States by passenger traffic. JFK is also one of the busiest airports in the world by international passenger traffic, and is the leading airport for air cargo traffic in the United States.
JFK Airport is operated by the Port Authority of New York and New Jersey. It is one of three major airports serving the New York metropolitan area, the others being Newark Liberty International Airport and LaGuardia Airport. JFK Airport is located in the Jamaica neighborhood of Queens, approximately 12 miles (19 km) southeast of Lower Manhattan. It occupies an area of 4,930 acres (2,000 ha), making it the largest airport in New York City and the sixth-largest in the United States.
JFK Airport was originally known as Idlewild Airport until 1963, when it was renamed in honor of the 35th President of the United States, John F. Kennedy. JFK Airport has been a hot spot for celebrities, politicians, and other VIPs since its opening. Its TWA Flight Center was designed by Eero Saarinen and is now a National Historic Landmark.
JFK Airport has six passenger terminals and four runways. It is the base of operations for JetBlue Airways, and a focus city for Delta Air Lines and American Airlines. JFK is also a hub for Virgin Atlantic, and a gateway for United Airlines and Southwest Airlines.
The airport is served by the New York City Subway's A train at Howard Beach–JFK Airport station on the Rockaway Peninsula. JFK is also served by the Long Island Rail Road and AirTrain JFK.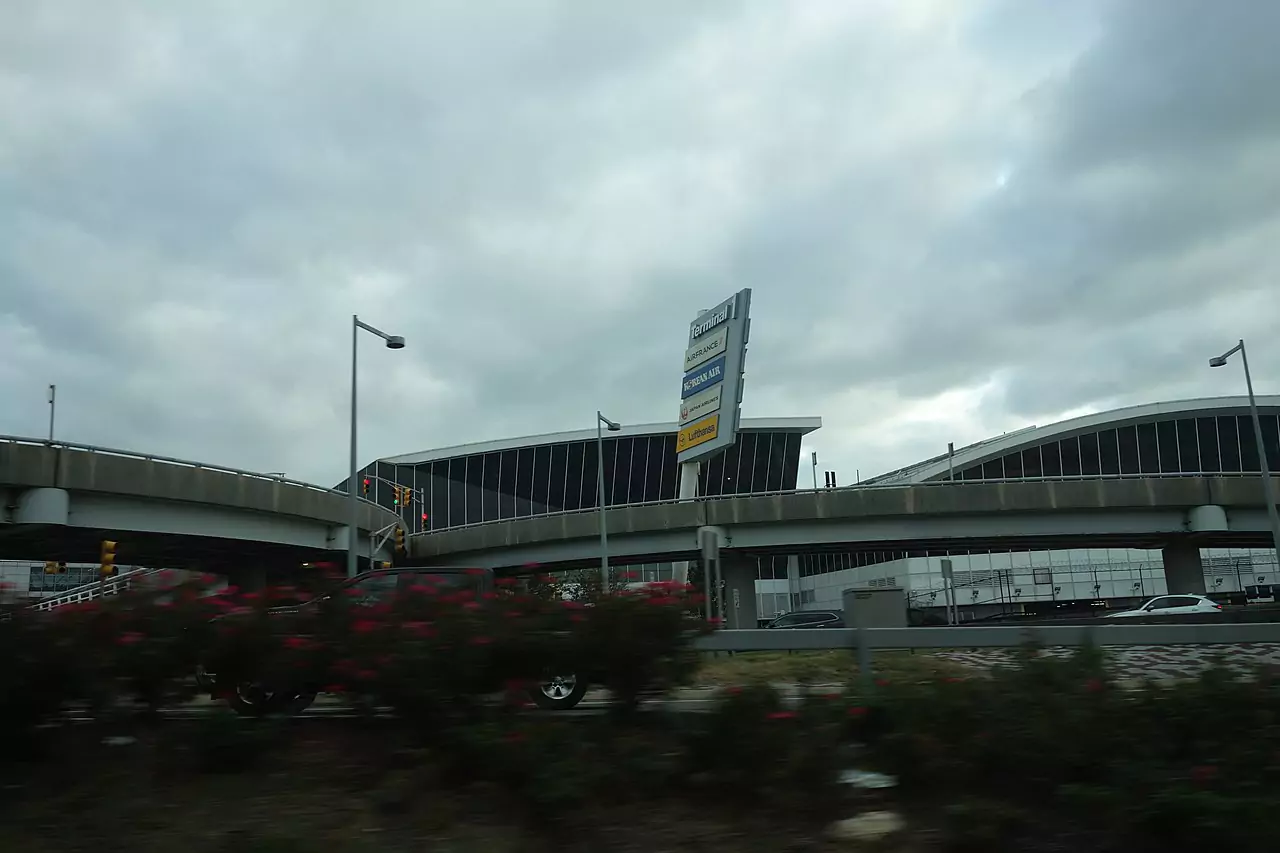 Weather
fri

09/15
sat

09/16
sun

09/17
mon

09/18
tue

09/19
Hotels near New York
More Airports in New York