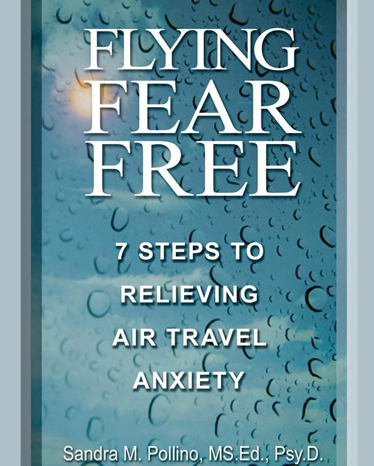 Flying Fear Free: 7 Steps to Relieving Air Travel Anxiety
$14.95
BUY BOOK
FORMAT
Paperback | 224 pages
DIMENSIONS
140 x 216 x 22.86mm | 255g
PUBLICATION DATE
26 Jan 2012
PUBLISHER
New Horizon Press Publishers Inc.
DESCRIPTION:
Air travel sends all sorts of seemingly well-adjusted peopled into panics. Will the plane caught fire? Will there be a terrorist strike? Will the pilot have a heart attack and the plane go down? Will the plane run out of fuel because of bad weather? Or as in recent headlines, will part fly off the plane and will the air traffic controller be asleep? You are not alone. Approximately twenty-five million people in the U.S. and millions more worldwide feel anxiety about flying.
Sandra M. Pollino, M.S. Ed., Psy.D, has helped thousands overcome their fear of flying utilizing her unique background as a counselor/psychotherapist, nurse and former flight attendant to provide an encompassing approach to conquering the fears and to successfully fly fear-free once and for all.
Flying Fear Free: 7 Steps to Relieving Air Travel Anxiety begins by explaining the causes of the fear of flying and defining the associated phobias (claustrophobia, aerophobia), then it gives proven solutions, the benefits of aromatherapy and color therapy, effective exercises and checklists to help relieve the stress and simple relaxation techniques, fun exercises and other effective methods to incorporate to fly more comfortably and fear-free.
ABOUT THE AUTHOR:
Sandra M. Pollino is an international speaker and consultant on the topic of flying fear.
In her book, Sandra M. Pollino Flying Fear Free: 7 Steps to Relieving Air Travel Anxiety, she shares her lessons learned from over 20 years of working with people so they can feel confident and relaxed on their next flight.
RELATED BOOKS