Flight without Fear
The primary aim of this app, which has been designed by Captain Miki Katz, is to make sure all users have a safe flight via audio relaxation methods that have been an important mainstay of the developer's treatment. This app covers the strange sounds and noises that are heard at altitudes and while landing and taking off and provides further information on the pilots, along with various flight details that are meant to be reassuring.
This app has been designed to help passengers finally overcome their flying fears. The ultimate goal of this app is to help its users relax via the use of its audio reassurance during their flights or before take off. Thousands of different fearful flyers all over the world have learned to overcome their fears and are currently flying internationally thanks to this app!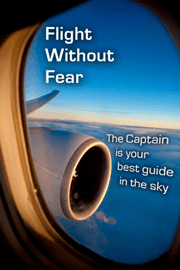 A few of the topics covered in this app include Engine start & taxi. Those strange noises that occur during takeoff and climbing to those cruising altitudes. Is flying in turbulent weather dangerous? How safe is descending and landing. Can you trust the pilots who are flying you? What affects the duration of the flight? Why do we fly so high? Preparations of the crew for the flight? Who is the Auto Pilot? Handling bird strike. Flying over the ocean.
These are all essential topics and questions that are covered in this app!

This is an app that makes use of hypnotherapy techniques and methods in order to relieve and possibly cure one's fear of flying…
Read More »

The Master Fear of Flying program is an Apple iOS app developed by two leading clinical psychologists- Chris Edwards & Brian Tuckfield…
Read More »

The Fear of Flying Pro app has helped millions of people to overcome their fear of flying, gives them the ability and confidence to fly.
Read More »