Turbcast
Turbcast is a unique fear of flying app that is quite different than others. By providing the specific departing and arrival airport, you will be given a complete turbulence forecast together with your flight route, as the app regularly updates itself live. By knowing turbulence ahead of time, you will be able to prepare yourself psychologically for any negative weather encountered.
Whether you want to call it bumps or air pockets, this popular app will definitely unlock the mystery of flight turbulence. It is specifically designed for any person who experiences fears of flying. Turbcast is certainly one of the leading fear of flying apps in the market.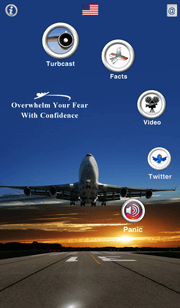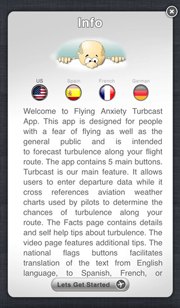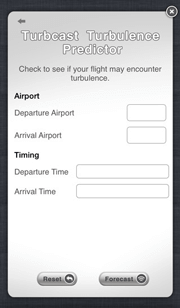 Just imagine the Turbcast app as having your own private airline pilot escort you on your next flight. With this incredible app, there is finally a way of knowing in advance whether or not your flight will go smoothly. Wouldn't you be much calmer if you knew that the only turbulence you'll experience in your next flight will take place in the first 5 minutes after taking off? By knowing exactly what to expect, it will help you prepare mentally for the turbulence. Likewise, if the flight is forecast to go through smooth skies, then it will provide you great relief as well. At the end of the day, it is the lack of understanding and control of turbulence that gives many travelers high anxiety. This app will finally take care of that problem!

The primary aim of this app, which has been designed by Captain Miki Katz, is to make sure all users have a safe flight via audio relaxation methods…
Read More »

In this article, we shall discuss overcoming fear of flying with a ZeroPhobia – Fear of Flying app. an expertly designed app that provides various methodologies and therapeutic techniques to explore the world freely.
Read More »

The life-disturbing fear of flying is quite common, and much of that fear arrives from an unknown source. The SOAR app on Android and iOS…
Read More »