Fear of Flying Pro
The Fear of Flying Pro app has helped millions of people to overcome their fear of flying, gives them the ability and confidence to fly.
The "Fear of Flying Pro" creator has sold many copies of Apps, CDs, and MP3 downloads across the globe, which have successfully helped people to move past their aviophobia. The behavioral techniques used in the App are based on scientific research, which has been used worldwide during therapy training sessions.
Once you've downloaded this app, you never need to feel alone with your fear of flying. It's like having your personal in-house therapist for the duration of your flight, as well as during the build-up to it if you desire. Rest assured, you will be guided and supported every step of the way. You are not on your own No in-app purchases are needed. Once you've downloaded the App, it's all there.
The Fear of Flying Pro App provides you with several tools, to help you overcome your fear. We believe that fear is a state of mind which can be changed. This has been clearly demonstrated by the high success rate of the behavioral techniques used. This App will really help you control your phobia.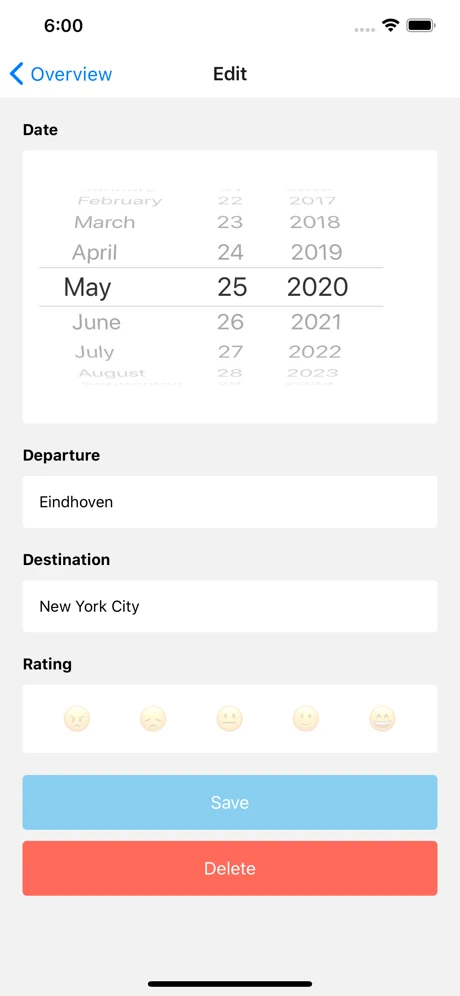 Whether your download the App weeks before your flight or on your way to the airport, the App is suitable for in-flight use. Once the App is downloaded, you don't need an internet connection to use it; it can be used in airplane mode.
The Fear of Flying Pro App has audio that plays in the background when the app is open, this hypnosis music will help you to calm & relax.
The Fear of Flying Pro App main menu comprises the following:
The Flight
This is divided into four sections:
Take-off – What will happen during take-off.
The cruise flight.
Turbulence – What this means and how it will be dealt with if it arises.
Landing – What will happen during the landing process.
Flight Facts
This section includes a mini-aviation course, which teaches you the basics of how flights work. This section includes tips and information on how to best prepare yourself for your trip. It also contains facts about flying, including some relevant figures, together with some statistics about the effects of fear, Finally, there are some tips on how to look after your well-being during the flight. Knowledge is power.
Relaxation Exercises
Here, you have the choice of a text or audio version to follow. You can use whichever one you feel most comfortable with. These exercises will help you to focus on relaxing.
A panic button
If you press this when you become very afraid, you will have immediate access to an audio message and a therapist who can work with you to reduce your anxiety levels and help you to calm down. It's reassuring to know that more help is on hand if you need it.
In summary, this App is worth considering It equates knowledge with power, and the panic button facility could be useful. this app improve your anxiety management skill and gives you great tools to make you calm during the flight.

The 'ANA Takeoff Mode' is truly unique because of its measurement of the frequency and amplitude response to the ambient sounds present…
Read More »

Valk is described as your personal "in-flight therapist" developed by the VALK Foundations. It features everything you would want in an app…
Read More »

Overcome The Fear of Flying app by Glenn Harrold is a hypnosis relaxation app. The author has sold millions of CDs, MP3 downloads and Apps…
Read More »