VALK
Valk is described as your personal "in-flight therapist" developed by the VALK Foundations. It features everything you would want in an app of such caliber – weather forecasts, turbulence, flight safety statistics, etc. It has gained a strong reputation for effectively alleviating the anxiety levels of nervous flyers. VALK comes with an integrated panic button that explains stress reduction methods on demand.
Why not go with an app that was specially designed by airport & airline staff? The VALK app is the collaborative result of efforts from the Schiphol Airport in Amsterdam, MartinAir, KLM Airlines, Transavia.com, and ArkeFly, along with researchers from Leiden University. VALK has been designed to provide special comfort to those who have fear of flying and is currently available in English after being used in Europe for some years.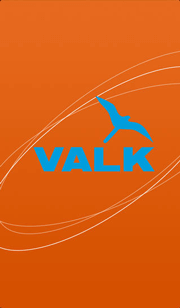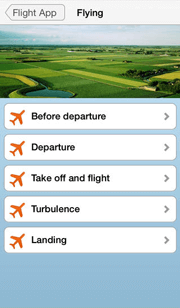 No longer should you be alone with your flying fears. The VALK app will coach and help you through the difficult moments of flying. Whether it's a few weeks or months before your journey, or hours before the flight, with this app your therapist is with you at all times. The app provides the essential facts, so that you mind finally stops telling you things that make you afraid. It achieves this goal via special exercises that reduce stress levels, handy tips & a unique panic button.

Overcome The Fear of Flying app by Glenn Harrold is a hypnosis relaxation app. The author has sold millions of CDs, MP3 downloads and Apps…
Read More »

The 'ANA Takeoff Mode' is truly unique because of its measurement of the frequency and amplitude response to the ambient sounds present…
Read More »

In this article, we shall discuss overcoming fear of flying with a ZeroPhobia – Fear of Flying app. an expertly designed app that provides various methodologies and therapeutic techniques to explore the world freely.
Read More »