ZeroPhobia – Fear of Flying
Fear of flying is a harsh reality for the unlucky few. It could be due to childhood trauma or a surfacing fear by reading about airplane accidents. Watching documentaries about airplane crashes can also trigger fear of flying. Such fear is not restricted to children. Many adults suffer from it, too, which prevents them from traveling.
Today we shall discuss overcoming this fear with a ZeroPhobia – Fear of Flying app. It is an expertly designed app that provides various methodologies and therapeutic techniques to explore the world freely.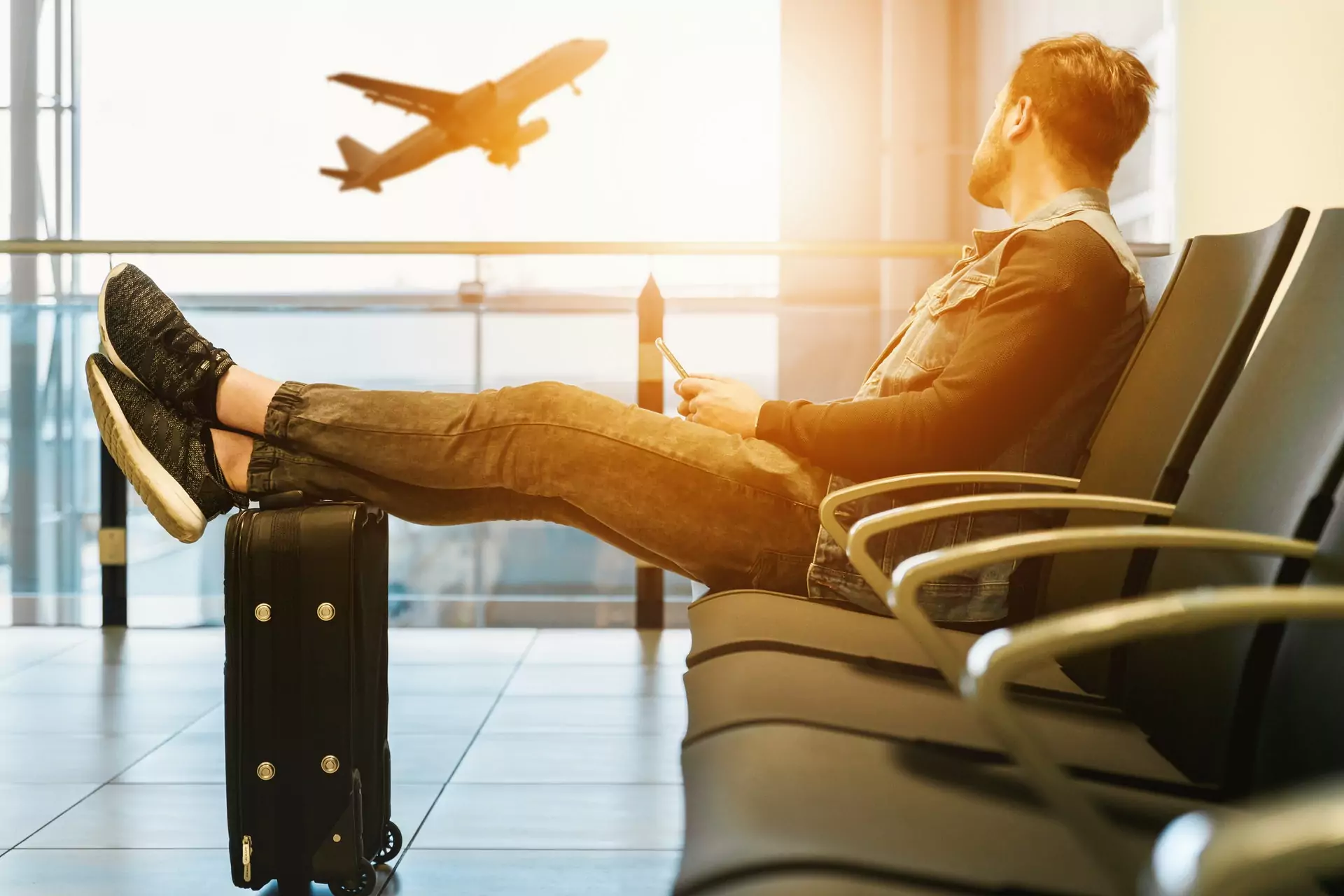 About fear of flying
When a person thinks of sitting in an airplane and hovering in the sky, two outcomes are likely. They will either experience excitement or a sinking feeling. If you are feeling the latter, the person is becoming anxious. It can grow into a panic attack where the person passes out.
Fear of flying is caused by internal and external factors. Since humans are not meant to fly, the act of flying itself seems unnatural and artificial. However, the fear is very much treatable with the ZeroPhobia – Fear of flying app.
About ZeroPhobia
ZeroPhobia – Fear of Flying is a research-based application developed by active practitioners and scientists. It is a close collaboration between science and gaming to aid in mental health, making it an affordable option. The application requires a VR viewer and a smartphone to work properly. It is the most-modern addition to making public health affordable.
What is ZeroPhobia – Fear of Flying?
ZeroPhobia – Fear of Flying app applies Cognitive Behavioral Therapy to help users beat their fear of flying. The technique is used in many psychological mediums to eliminate different fears. However, the CBT relates is related to fear of flying in the context today. ZeroPhobia uses virtual reality combined with augmented reality to conquer the fear slowly but surely.
How does the app work?
You may be wondering how CBT will resolve the fear of flying or heights. ZeroPhobia – Fear of Flying app will gently introduce virtual settings to its users. They could be standing admiring a view from a high-rise building. They could be watching a movie from the height too.
The application guides the user to tolerate their fear with efforts to minimize it. Since the settings are virtual, the users are more likely to make an effort. They will gain more knowledge and have fun in a virtual setting too.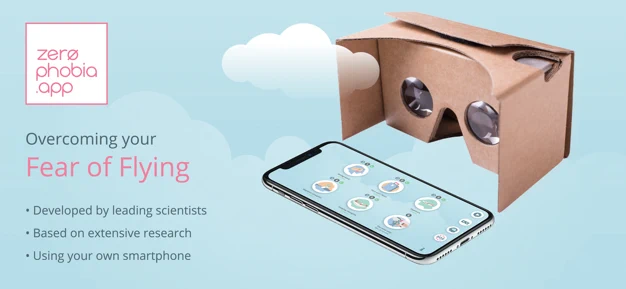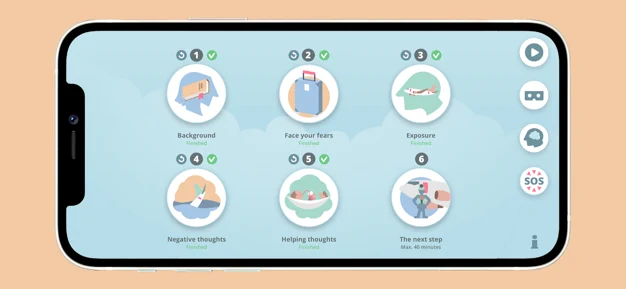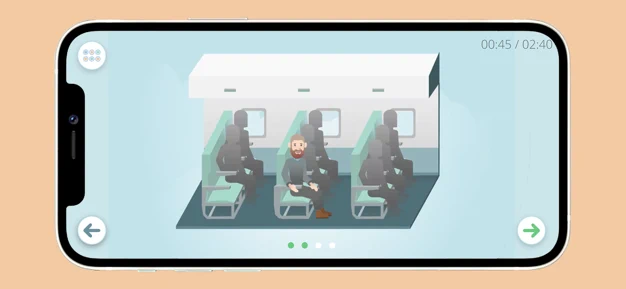 ZeroPhobia App Features
Overcoming fear requires professional help from psychiatrists. These professionals charge by the hour. It is a slow but effective science yet very heavy on the wallet. It would be more expensive if the insurance doesn't cover it. ZeroPhobia – Fear of Flying offers an inexpensive approach to battling a legitimate fear.
The CBT-focused therapy is the focal medicine in the ZeroPhobia app. We encourage you to create a custom routine and overcome the fear of flying right from your room at the pace you prefer. The users can experience the application in their offices and overcome the fear of flying without fancy equipment.
The application provides challenging surroundings in a virtual setting. The users are introduced to a cardboard VR viewer, a virtual therapist. They are responsible for leading the users through every step.
The application offers six modules to aid in overcoming the fear of lying. It will help the users learn more about their fear. The virtual setting will guide the user through stages of a flight, such as take-off and landing, to build familiarity.
Do you wish to try the ZeroPhobia?
ZeroPhobia – Fear of Flying is available on Google Play Store and Apple Store. Download the application today to experience many of its virtual advantages. The fear of flying app will help you overcome the fear of flying without having to pay or commuting to a therapist.

Valk is described as your personal "in-flight therapist" developed by the VALK Foundations. It features everything you would want in an app…
Read More »

The life-disturbing fear of flying is quite common, and much of that fear arrives from an unknown source. The SOAR app on Android and iOS…
Read More »

The Fear of Flying Pro app has helped millions of people to overcome their fear of flying, gives them the ability and confidence to fly.
Read More »