Overcome The Fear of Flying by Glenn Harrold [Diviniti Publishing]

The fear of flying also known as aviophobia can become a problem especially for someone who has to travel on and off on planes or take international business trips. Now, there's no doubt in the fact that air travel is the safest mode of traveling because in this case, only one person in 7.5 million people has the chances to die. And well, even research shows that there's nothing to be afraid of flying on planes. However, despite all of this, there still are a lot of people out there who are afraid of flying and well, if you are also one of those people then yes, you need to stick with us till the end because today we are here with a solution for you.
Aviophobia And What Triggers It?
For starters, aviophobia is triggered by others phobias too. For example, if you are someone afraid of heights then yes, it is but very obvious that you will also panic when you have to board a plane and fly in it. Other than this, media coverages can trigger this phobia too. You see, the pictures of Plane crashes, the death toll, and the videos, etc., they put a terrifying effect on some people, and that's where the problem begins. Another reason can be a part of a bad flying experience where there was a lot of turbulence in the plane.
Long story short, there are different trigger points for different people. However, the solution is the same for everyone, and that is hypnosis.
Glenn Harrold Fear Of Flying Hypnosis
Glenn is a professional hypnotherapist who has used some special hypnotherapy techniques in his fear of flying program. These techniques help in putting your brain and your body in a relaxed state. He has used digital art audio technology in his program so that you can have a quicker and a better effect. Not only this, but in fact, the background music used by Glenn is also quite technical, and that music and the background sounds make sure that you can pay attention to what Glenn is saying.
You see, the fear of flying is all in your head, and your subconscious is just programmed in a way that you get panicked and anxious when you are about to get on a plane. Now that's exactly where this program comes in handy. It helps in reprogramming your subconscious, and it convinces your brain that everything will be fine and you are confident about getting on board.
The Pros And Cons Of This Program
PROS
It will make you confident about flying
It will help you in overcoming your fear of flying real quick
It will put your brain and your body in a relaxed state.
It will help you relieve all the stress of flying
You will enjoy your trip
Cons
Hypnotherapy effects everyone in a different way.
You need to listen to the audio until you feel some improvement.
Overall verdict
So, if you think that you need to do something about your fear of flying and you want to get rid of aviophobia real quickly then don't wait anymore and get your hands on the audio session by Glenn Harrold, and we assure you that you will see the results you are expecting.
Download Now!

Honestly, the self-hypnosis program is the best thing available on the internet right now and if you are tired of feeling scared on the plane…
Read More »

It wouldn't be wrong to say that right now the Hypnotic World is giving one of the best hypnosis programs for aviophobia…
Read More »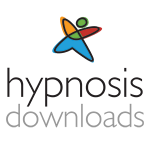 Download Overcome Fear of Flying by hypnosis (hypnosisdownloads) and eradicate your fear of flying. You can listen to it from your computer…
Read More »